Faro to Silves
Silves was the ancient capital of the Algarve and important fortified city that flourished during the Moorish era.
The town today is a popular tourist destination with an impressive castle, gothic cathedral and tradtional streets. Faro is the location of the main international airport of southern Portugal and is a pleasant base from which to explore central Algarve.
This guide will detail how to travel from Faro to Silves by rental car or public transport.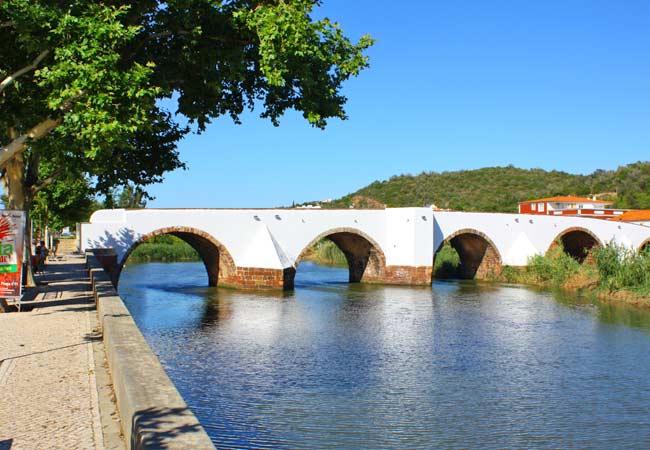 The Arade River that flows through Silves
Silves to Faro Overview
Silves is located in the hills of northern Algarve and is 60km to the north west of Faro and 15km from the coast. The distance means that it Silves be easily visited as a day trip from Faro when a rental car is used and is possible as a day trip when public transport is used.
Silves has a very different atmosphere to the beach resorts and makes for a pleasant destination for a one night stop over. Silves and Faro are connected by the region railway that extends the length of the Algarve and this is the only feasible option for public transport.
Faro to Silves by Car
A rental car is the easiest method to travel between Silves and Faro. The route follows the toll A22 from junction 13 (Faro) to junction 6 (Silves) with the final 6km from the A22 to Silves travels along the N124.
This route does use the relatively expensive toll expressways and the overly complicated toll collection system. The non-toll route is much slower and follows the N125 to Lagoa and then the N124 to Silves.
In Silves there is ample car parking to the south of the city but there is limited parking in the city centre.
Faro to Silves by train
Both Silves and Faro are on the main regional railway that extends the length of the Algarve. The train journey from Silves to Faro takes 1 hour and a single ticket costs €5.15/€2.50 (adult/child).
There are eight services in each direction per day, for the exact timetable check at either train station as there are frequent seasonal and annual variations.
The number of train services means that Silves can be visited as a day trip from Faro if one of the morning trains is caught. The last train departures from Silves are at 17:37, 19:02 and 19:59 but always check locally or from the train operator website (www.CP.pt).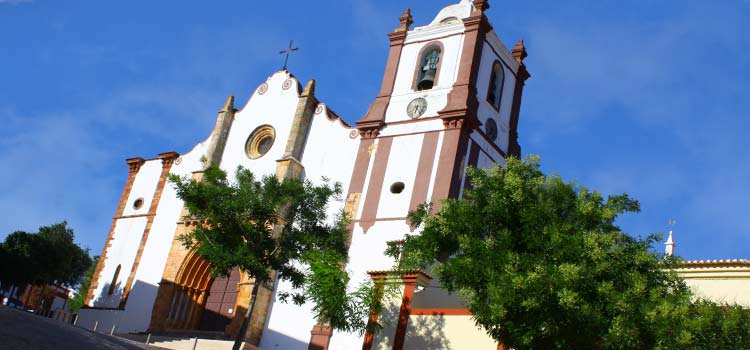 The Igreja do Carmo in Faro
Silves train station is 2km south of the main town and is either a 30 minute walk along non-descript road or a short taxi ride (€4). There is a bus service but departure and arrival times do not align with the train service. Faro train station is in the centre of the town, north-west of the marina.
Our most popular guides for Faro and the Algarve
All of our guides to the Algarve