The Carvoeiro boardwalk and the walk to Algar Seco and Boneca
The Carvoeiro boardwalk is a picturesque cliff top walk that leads from the Nossa Senhora da Encarnação fort to the Algar Seco rock formation.
This short walk is along an elevated wooden walkway, which skirts the top of the cliffs and offers wonderful views over the stunning coastline.
Related articles: Carvoeiro introduction – Day trips from Carvoeiro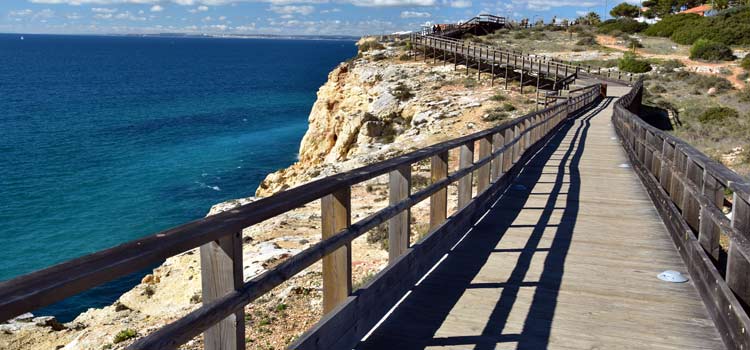 The Carvoeiro boardwalk, a safe way to explore the coastline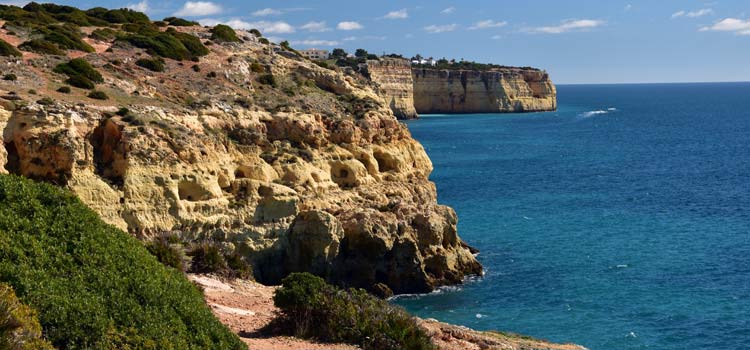 Carvoeiro's coastline is a wonderful series of caves, grottos and highly weathered cliffs
Tourist information for the Carvoeiro Boardwalk
The path begins at the Nossa Senhora da Encarnação fort (GPS 37.09474, -8.46976), which is at the top of the steep hill leading to the left (east) side of the beach. The boardwalk extends for 570m to the car park at the top of the Algar Seco cliff (GPS 37.09332, -8.46556).
A typical walk takes around 10 minutes but often takes much longer as the beautiful scenery is admired. The wooden path means that it is suitable for all and is perfect for less mobile visitors or families. At the base of the Algar Seco cliffs is the Boneca Bar, a great setting for drinks and light meals.
Do note: The Carvoeiro Boardwalk does not extend down to the Algar Seco and to reach the base of the cliff a long flight of steps needs to be descended.
The Algar Seco
The Algar Seco are a series of fascinating cliff formations that have been carved out of the limestone bedrock.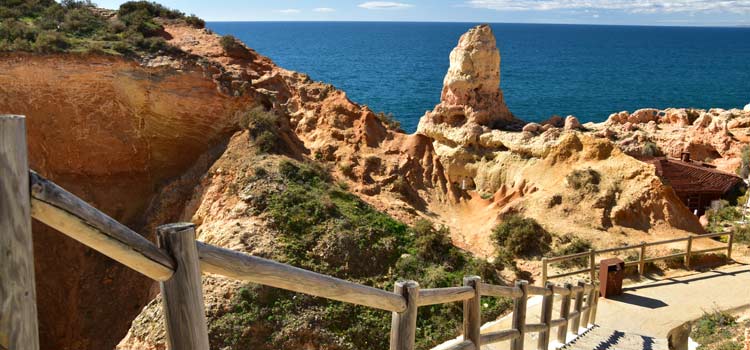 The alien landscape of the Algar Seco
The western side (right at the fork) climbs down to a curious series of rock formations and honeycomb pitted strata.
The most obvious feature is the limestone pinnacle, but more interestingly is the cave fondly known as "A Boneca" (the doll). The short cave passage leads to a small chamber and the most famous viewpoint of Carvoeiro, two eroded arches with views out over the deep blues of the ocean.
The "A Boneca" cave name originates from the seaside exterior, which resembles a doll, with the two cave arches forming the eyes of the doll.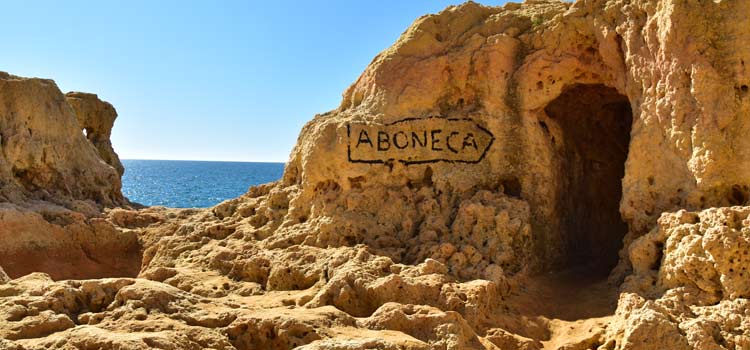 The entrance to the "A Boneca" cave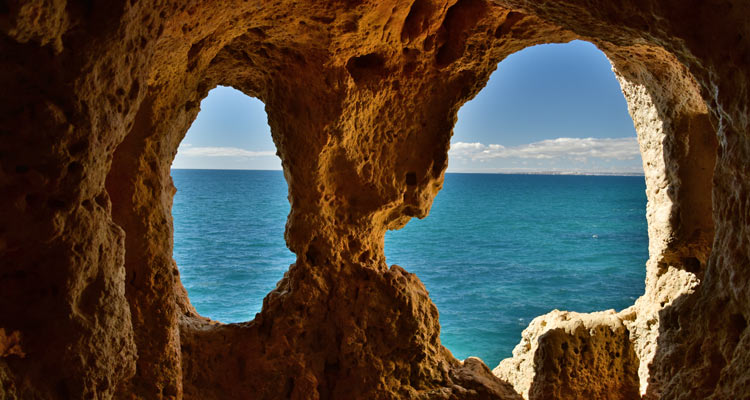 The view out of the doll's eyes, just expect it to be much more crowded in the summer months!
On the eastern side (the left fork in the stairs) leads down an exposed sinkhole where the sea waters have penetrated the base and formed a shallow saltwater pool.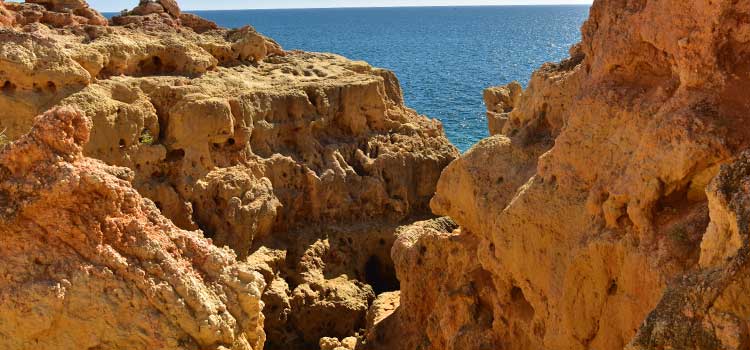 Down into the Algar Seco sink hole
The Forte de Nossa Senhora de Encarnação
The Forte de Nossa Senhora de Encarnação is a minor fortification that once guarded the Carvoeiro coastline.
The fort originates from 1670, but only a small section of the wall remains, as most of the fort was destroyed by the 1755 earthquake. The present whitewashed building is the reconstructed fort (1825), which has been since converted into a nursery.
There is a good view from the top of the cliffs, but the fort will only be a passing sight along the boardwalk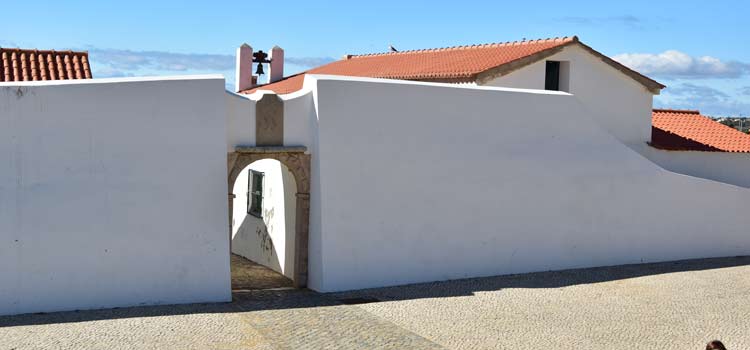 The white washed Nossa Senhora de Encarnação, not one of Portugal's most charismatic forts…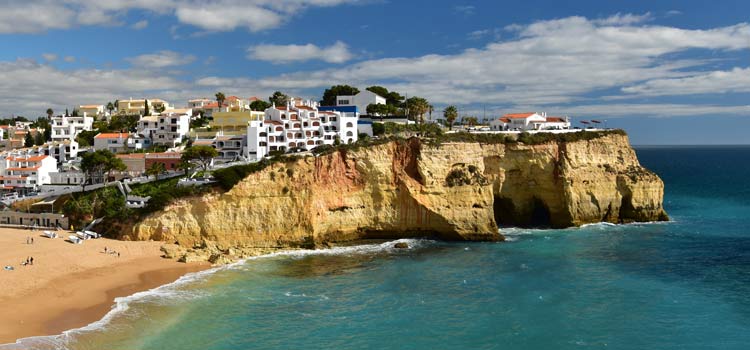 The Nossa Senhora de Encarnação headland with the white fort on the tip of the cliff
Our most popular articles for Carvoeiro and the Algarve