Praia do Tonel Beach, Sagres
Praia do Tonel beach lies to the western side of Sagres and is a popular beach for surfing (and body boarding). The beach is surrounded by gigantic cliffs and to the southern edge is the Fortaleza de Sagres (Sagres Fort) which can be seen from the beach.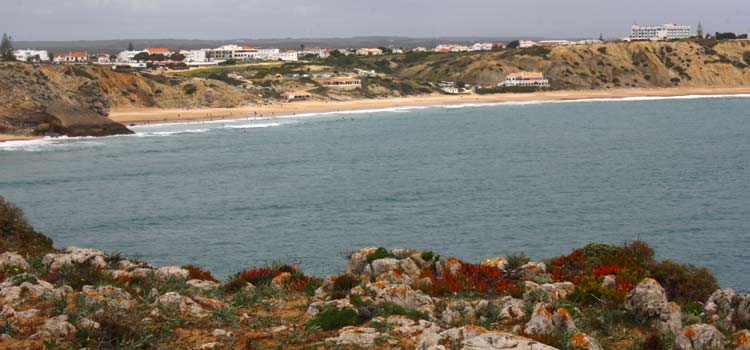 A great surfing beach close to Sagres
The high cliffs provide shelter from the prevailing summer Atlantic winds, Praia do Tonel can be equally as enjoyed for sunbathing as much as for the sea. The Tonel Beach is one of the three beaches within short walking distance of Sagres and this is the one to head for if for surfing or body boarding. Praia do Tonel is the main beach of choice for the surf schools in Sagres.
Praia do Tonel Beach Tourist Guide
Praia do Tonel is to the west of central Sagres, just a 700 meter walk from the Jadin de Sagres. At the beach there is a large car park and the main access road is the road to Sagres Fort. On the beach front there is a café and restaurant but the main town is not far away.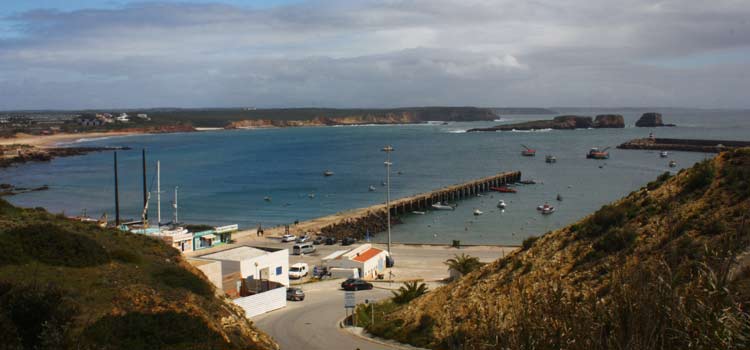 The harbour of Sagres
Praia do Tonel has lifeguard supervision during the summer months but there are dangerously strong tides and currents especially around the rocks. This is not a beach for young children or weak swimmers and always only swim or surf when the flags indicate that it is safe to do so. The Atlantic Ocean currents keep the waters of Praia do Tonel consistent (13-15°C) all year round so for extended surfing seasons consider a thin wet suit. The strong westerly wind ensures that there is excitable swell with larger breakers all year round.
Our most popular guides to the Algarve
All of our guides to the Algarve