Sagres Intro - Day trip from Lagos - Sagres Beaches - Sagres Fort - Cabo Sao Vincente - Algarve Intro
How Long to Stay in Sagres?
Sagres is a small fishing town positioned on the western most edge of the Algarve and is surrounded by a stunning and varied coastline. Sagres is an ideal base for surfers, hikers and other visitors who enjoy raw natural beauty, also the town's beaches are very good and within walking distance. The actual town of Sagres is small and will not excite visitors who are purely visiting Portugal to drink and party. To get the best from Sagres and the region a rental car is required as public transport is very limited..
How many Nights in Sagres?
Generally a visit of three full days is enough to fully appreciate Sagres. In this time visitors could spend one day exploring the sights of the town, a half day at Cabo Sao Vincent, half day surfing (or walking) at Praia do Tonel beach and a full day on Praia da Martinhal beach.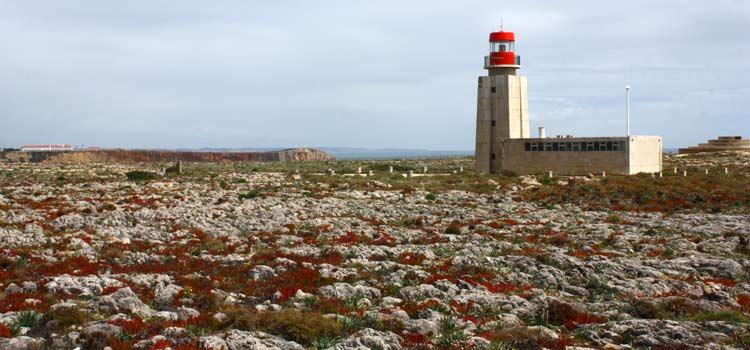 The lighthouse inside the spars Fortaleza de Sagres
For those visitors who will be based within Sagres for the entire duration of their holiday, the large town of Lagos is only a 30 minute bus journey away. The pretty village of Salema and resort town of Luz are closer than Lagos and again connected by the inexpensive public transport. A rental car does open up the entire region to for exploration including; Vila Do Bispo and the Serra do Espinhaço de Cão hills.
A stay in Sagres could be reduced to just a single day and night but the visit would be very rushed and the point of travelling all the way to Sagres should be realistically considered. Sagres' traditional and small town atmosphere is difficult to experience in such a short visit.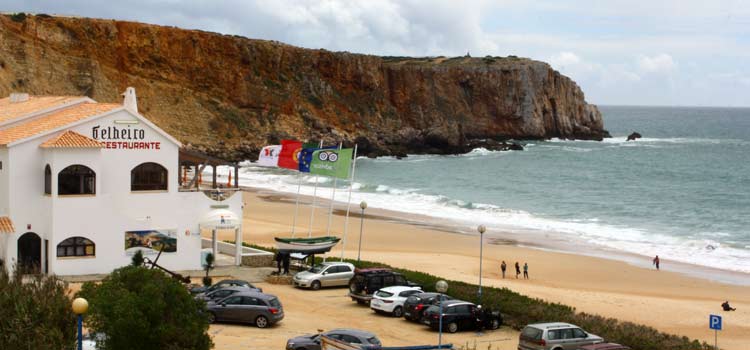 The Praia da Mareta is main surfing beach of Sagres
For those visitors who are keen surfers or walkers will find that Sagres is the best region in the Algarve for their respective hobby and will probably have more extended stays. The other benefit of Sagres as a destination is that accommodation is usually cheaper and less busy than the rest of the Algarve. This applies especially in the summer months when the other big towns have very limited accommodation options.
Sagres and Southern Portugal Holiday Guides
Algarve-Tourist.com, with over 200 pages, if it's not here, it's probably not in the Algarve